State-of-the-art Facility
State of the art cGMP & FDA approved solvent distillation facility.
Pharma Impurities
Kilo lab facility for Pharma Impurities, Bile salts and Custom Synthesis Products.
Control Laboratory
Central Quality Control Laboratory with latest analytical instruments including HPLC/ GC /UV-Vis Spectrophotometer
Warehousing Facility
A 20000 sq ft Central Warehouse located at Bhiwandi
Our Key Aspect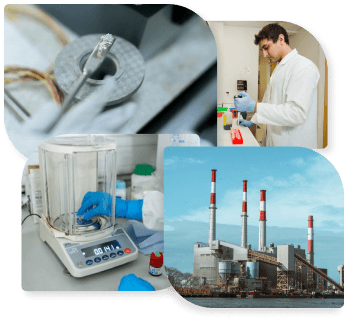 Asymmetric synthesis
Optical resolution
C-C coupling using alkyl lithium
Grignard reactions
Cyclization
Esterification
Halogenation
Decarboxylation
Hydrolysis
Reduction
Oxidation
Catalytic hydrogenation using Pd/C, Pt/C or Raney Ni
Diazotization
Sulfonation
Friedel-Crafts alkylation/ acylation
Carbethoxylation
Organometallic reactions
Low-temperature reactions
High-temperature condensations
Purifications by recrystallization & high vacuum distillation etc.
Safety starts with awareness.

And awareness starts with

YOU.
How our expertise helped
our clients
Read More